MATERIALS
FOR YOUR
UNLIMITED
INNOVATION
Natural colour: matt grey
Also available in black, with other post processing options possible on request.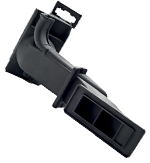 PA 12
PDF DOWNLOAD
Ideal for producing strong, quality parts at a low cost per part.
Skin friendly.
Watertight.
Excellent chemical resistance to oils, greases, aliphatic hydrocarbons and alkalies.
Popular for diverse applications such as functional mechanical and structural parts, mounts, designer lighting and eyewear.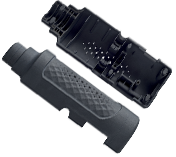 PA 12 Glass Beads
PDF DOWNLOAD
Ideal for producing stiff, low cost, quality parts.
Dimensional stability and repeatability makes it ideal for applications like enclosures, housings, fixtures and tooling.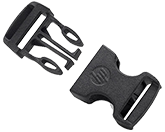 PA 11
PDF DOWNLOAD
For strong, ductile, functional parts.
Skin friendly.
Reduced environmental impact – from vegetable castor oil.
Excellent chemical resistance and elongation-at-break.
Impact resistance and ductility ideal for applications such as prostheses, insoles, sports goods, snap fits, living hinges.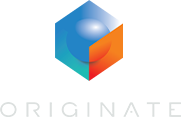 Originate d.o.o.
Kraška ulica 2
6210 Sežana
Slovenia
+386 (0) 40 536 711
info@originate.direct
@2020, ORIGINATE d.o.o. All rights reserved
Made by
normstudio.si
Cookies
On originate we use cookies only for ensuring normal operating of the page.
Confirm